What are the types of magnesia brick in industry?
Date:
2017-05-27 17:47
From:
Zhengzhou Sunrise Refractory
Author:
admin
Magnesia brick has the high-quality characteristics of heat resistance, pressure resistance and other aspects. It is widely used in industry, construction industry and other aspects.
Magnesia brick
has several different types, according to different product requirements, magnesia brick has mainly three types:
1. Burned magnesia brick:
The burned magnesia brick is made of high quality magnesia and chrome ore fine ingredients. To adjust the content of Cr2O3 according to different needs. The product has good thermal stability and high temperature performance. It is widely used in cement kiln and nonferrous metallurgical furnace.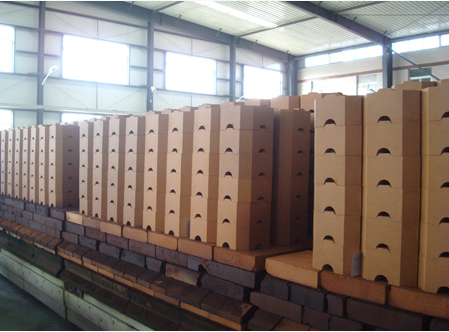 2. Direct combined magnesia brick:
Direct combined magnesia brick adopts low impurity content of chrome ore and high quality pure magnesia as raw material, by high pressure forming, sintering at more than 1700 ℃ high temperature. High temperature performance is good, anti-slag erosion ability is strong, resistance to cement clinker erosion. Widely used in nonferrous metallurgical furnace and cement rotary kiln and so on.
3. Semi-re-combined magnesia brick and re-bonded magnesia brick
Semi-re-combined magnesia brick and re-bonded magnesia brick, to use some or all of the fused sand (fused synthetic sand) as raw materials, fine ingredients, high pressure molding, ultra-high temperature calcination, good particle combination, high product strength, good volume stability. Widely used in RH, VOD, AOD and other furnace refining equipment, nonferrous metallurgical furnace and so on.
Inquiry:
If you have any questions or good suggestions on our products and site, or if you want to know more information about our products, please write them and send to us, a representative will contact you within one business day. We guarantee that your information will not be divulged to the third party.