Why the Magnesia Brick can Suitable High Temperature Environment?
Date:
2018-11-26 16:32
From:
Zhengzhou Sunrise Refractory
Author:
admin
Magnesium brick (magnesite brick) is an alkaline refractory material with a magnesia content of more than 90% and a periclsite as the main phase. Generally, it can be divided into two categories: sintered magnesia brick (also known as burnt magnesia brick) and chemically combined magnesia brick (also known as non-burned magnesia brick). Magnesia bricks with high purity and high firing temperature are called direct-bonded magnesia bricks because of the direct contact of the magnesite grains. The bricks made of fused magnesia are called electrofusion and recombined magnesia bricks.
Our zhengzhou sunrise refractory company., ltd. adhere to uses high-grade magnesia and strict process to produce magnesium oxide content of more than 90%, with periclase crystalline phase mainly basic refractories. Committed to creating the best magnesium brick and other refractory bricks for our customers.
Magnesia brick has high refractoriness, good alkali resistance slag resistance, high load softening starting temperature, but poor thermal shock resistance. Sintered magnesia bricks to magnesia brick as raw material, crushing, ingredients, kneading, after molding at a high temperature 1550 ~ 1600 ℃ firing, high-purity products in firing temperature above 1750 ℃. Unfired magnesite bricks is added to the appropriate chemical binding agent in the magnesia by mixing, forming, drying made.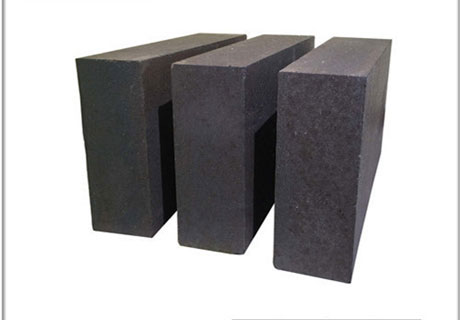 The magnesia bricks are widely used for steelmaking basic open hearth furnace bottom and the furnace wall, the permanent lining oxygen furnace, non-ferrous metal smelting furnace, high-temperature tunnel kiln, calcined magnesia brick and cement rotary kiln lining, furnace and hearth furnace wall, glass furnace regenerator checker bricks and so on.
If you have any other question or are interesting in our magnesia bricks, welcome to send e-mail to me and i will replied you in the first time. Our e-mail is sales@sunriserefr.com. Finally, thanks for your reading.
Inquiry:
If you have any questions or good suggestions on our products and site, or if you want to know more information about our products, please write them and send to us, a representative will contact you within one business day. We guarantee that your information will not be divulged to the third party.