Sunrise Refractory High Quality Magnesia Refractory Bricks With Compatative Price
Date:
2019-11-20 16:03
From:
Zhengzhou Sunrise Refractory
Author:
admin
In recent years, for the environment in which the middle regenerator is located, the magnesia brick of Sunrise Refractory Co., Ltd. uses magnesia as the main raw material, and has been subjected to the steps of pulverization, compounding, molding, drying, firing, etc. It has excellent high temperature performance and alkali corrosion resistance, and has a bulk density of about 2.65 g/cm3. Sunrise Refractory Co., Ltd. has developed a chromium-free and zirconium-free magnesium brick. The bulk density of the material has been increased to 2.94g/cm3 and it has shown good performance. It is recommended for use in the condensing zone lattice of the regenerator.
In summary, under the working environment of the central part of the glass kiln regenerator, the density, strength, thermal shock resistance and erosion resistance of the currently developed magnesium refractory materials are subjected to high temperature. When temperature changes, sulfate attack, static pressure and other conditions are applied, it is necessary to combine the structural characteristics of the magnesia bricks to carry out further research work on raw material composition, microstructure, and compactness.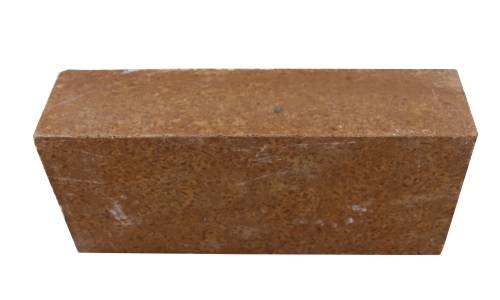 Sunrise Refractory Co., ltd. is a professional manufacturer and supplier of refractory products in China's refractory base. Our company is China's largest refractories manufacturers, Our major products are refractory bricks, insulating bricks, refractory castable, refractory mortars, high alumina brick, high alumina castable, ceramic fiber blanket, ceramic fiber board, alumina ceramics and other industrial ceramics.
Our sunrise refractory company assures it's customers, the commitment for supply of undisputed quality hot sale magnesia refractory bricks through it's modern facilities and experienced professionals through a philosophy of continual improvement. Our advantages also including about reliable quality, competitive price and prompt delivery, so that make our big fire clay bottom blocks popular both at home and abroad.
If you have any question for our undisputed quality hot sale magnesia refractory bricks, call me and i will reply you in the first time.
Inquiry:
If you have any questions or good suggestions on our products and site, or if you want to know more information about our products, please write them and send to us, a representative will contact you within one business day. We guarantee that your information will not be divulged to the third party.