Best magnesia bricks for sales
Date:
2019-01-02 17:13
From:
Zhengzhou Sunrise Refractory
Author:
admin
Sunrise refractory Magnesia Bricks, a kind of basic refractory with more than 90% magnesium oxide content, are made of periclase as the main crystal phase. Magnesia Brick for sale is mainly used in basic open-hearth furnace for steelmaking, electric furnace, rotary cement kiln, heating furnace, glass furnace and hyperthermia tunnel kiln with properties of higher refractoriness, good basic slag erosion resistance and high apparent initial softening temperature.
Magnesia Bricks for sale are alkaline refractory materials. These products have over 90% magnesium oxide content and adopt periclase as the principal crystalline phase. Magnesia Bricks can be divided into two categories of Burnt Magnesia Bricks and Chemical Bonded Magnesite Brick. They have excellent performance of superior high temperature mechanical strength and volume stability. Magnesia Bricks can service in the high temperature of 1750℃. They are ideal products for glass furnace application.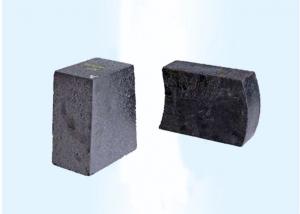 You are at the correct place if you are in search of carbon and graphite bricks. Sunrise refractory is the best manufacturer and supplier for magnesia bricks.
Our sunrise refractory can provides customers with spacious warehouse for the secure storehouse and ultra-modern packaging and shipping facilities for punctual delivery of the assignments.
Besides, Our industry is supported most professional engineers, technicians, R&D specialists and workers. If you are need Magnesia Bricks, sunrise refractory will be your best choice.
Inquiry:
If you have any questions or good suggestions on our products and site, or if you want to know more information about our products, please write them and send to us, a representative will contact you within one business day. We guarantee that your information will not be divulged to the third party.