One of the three most commonly used raw materials for magnesia refractories
Date:
2019-11-06 15:04
From:
Zhengzhou Sunrise Refractory
Author:
admin
Magnesia is the main raw material of magnesia refractories. The main chemical component is MgO and the mineral is periclase. China's magnesia refractory raw materials are mainly derived from natural magnesite, and China is rich in natural magnesite and has excellent texture. Today, Sunrise Refractory focuses on the introduction of magnesite, one of the three most commonly used raw materials in magnesia refractories.
Magnesite is the mineral name of magnesium carbonate (MgCO3). The magnesite in the industrial minerals and rock category is mainly composed of crystalline and amorphous magnesite minerals. It is a carbonate rock that can be used industrially.
The industrially used magnesite is actually processed magnesite, and the processed magnesite is called magnesite in the product standard issued by the former Ministry of Metallurgy. Magnesite has two major categories of crystalline magnesite and cryptomorphic magnesite. Its theoretical chemical composition is: w (MgO) = 47.8%, w (CO2) = 52.2%. Natural magnesite is a trigonal or cryptocrystalline white magnesium carbonate. The crystalline magnesite has a hardness of 3.4 to 5.0 and a bulk density of 2.96 to 3.12 g/cm3. From the chemical composition, the most common impurities of magnesite are CaO, Fe2O3, SiO2, Al2O3 and the like.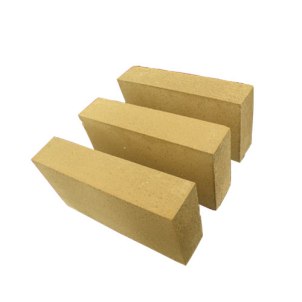 The impurities contained in the magnesite can promote sintering, but when the content of impurities is large, the fire resistance thereof is greatly reduced, and even the production process is difficult. China has abundant natural magnesite resources. Zhengzhou Sunrise refractory has unique advantages and resources, so it can produce high-quality magnesia bricks.
Our Sunrise Refractory Group has been engaged in the research and sales of refractory materials for many years. It has also won many honors in the industry. We can customize refractory bricks of different sizes and shapes according to customers' requirements. If you have any questions about refractory materials or have any questions, please feel free to contact us. I believe that you will be able to get a satisfactory response.
Inquiry:
If you have any questions or good suggestions on our products and site, or if you want to know more information about our products, please write them and send to us, a representative will contact you within one business day. We guarantee that your information will not be divulged to the third party.