Hot Sale magnesia spinel bricks Factory Directly Supply
Date:
2019-11-27 15:27
From:
Zhengzhou Sunrise Refractory
Author:
admin
Sunrise Refractories is a high-quality magnesia brick manufacturer and supplier in China. It has been engaged in the production and sale of magnesia bricks for many years. It has won praises from many customers at home and abroad in the field of refractory materials.
Sunrise Refractory Group's magnesia spinel bricks and synthetic magnesia-alumina spinel bricks are made of high-purity magnesia clinker and alumina-aluminum spinel under strictly controlled temperature and sintering atmosphere. Good flexibility and temperature vibration. The kiln wall has good adhesion and corrosion resistance, and is a high-quality magnesia-chrome brick. Large dry cement rotary kiln lining products.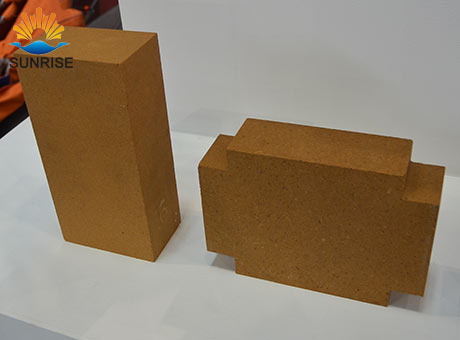 Our magnesia spinel brick is an environmentally friendly product and a substitute for magnesia-chrome bricks for glass furnaces. This product has been successfully used in glass kilns at home and abroad for many years.
Magnesia spinel brick is a kind of magnesia-aluminum oxide spinel clinker with peroxidase as the main raw material as a refractory material with good temperature vibration, strength and volume stability at high temperature. Not only that, but also has the advantages of high fire resistance, high corrosion resistance and thermal shock resistance.
Our sunrise refractory company assures it's customers, the commitment for supply of undisputed quality Magnesia spinel bricks through it's modern facilities and experienced professionals through a philosophy of continual improvement. Our advantages also including about reliable quality, competitive price and prompt delivery, so that make our Magnesia spinel bricks popular both at home and abroad.
Inquiry:
If you have any questions or good suggestions on our products and site, or if you want to know more information about our products, please write them and send to us, a representative will contact you within one business day. We guarantee that your information will not be divulged to the third party.